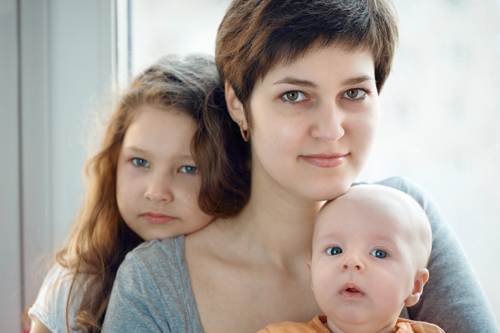 "My biggest challenge is to maintain my sense of dignity (worth) while struggling with unemployment.
WCFR has provided me and my children with healthy, complete meals when my budget could not afford it. They make us feel welcome and treat us with respect. That's a good feeling when life is not going so well."
This diner explains why the Women & Children's Free Restaurant & Community Kitchen (WCFR) exists. It exists for women like her and her family, who don't have enough to eat, whose physical and mental health suffers from lack of good nutrition, or who are alone and need a connection to the community.
Since 1988, WCFR has provided nutritious meals to low-income women and children in a safe and welcoming atmosphere in Spokane. What began with a few casseroles has turned into a full-scale restaurant operation serving thousands of nutritious meals per month. Many of these women are single mothers, disabled women, the working poor and the elderly. In the summer, children sometimes come by themselves. WCFR is a vital safety net for these women and children.
A professional chef supervises our volunteer cooks, plans healthy menus, and ensures safe food handling, according to health department guidelines. We offer complete, well-balanced meals three times per week at the restaurant. We also provide nutritious, hot meals to many other non-profit agencies through Nutrition-to-Go, our outreach meal program.
A large walk-in cooler and storage spaces allow us to receive over 50 tons of food every year from food suppliers, community gardens and local farmers. 150 active volunteers help prepare and serve meals every week. Over 50,000 women and their children live in poverty in Spokane County. There are still many who do not have adequate nutrition every day. There are still too many who are hungry.
After 26 years of operating in the basement of a 100 year-old church, the Restaurant needed a new home.
We purchased a building that suits our needs beautifully, and we've upgraded it by adding a commercial kitchen, additional storage space, a larger dining room.  The next phase is a classroom and demonstration kitchen to teach our diners how to provide healthy meals for themselves and their families. Our new facility allows us to serve three times more people. It has also allowed us to expand our outreach meal program to include more agencies looking for healthy food for their clients. This will also enrich our well-known culture of respect and hospitality for all.
Our new home for WCFR sits on a highly visible corner, easily accessed by several STA bus routes. Our impact will be even greater once we are able to purchase a larger van to deliver meals to the shelters and programs that distribute them throughout the community.