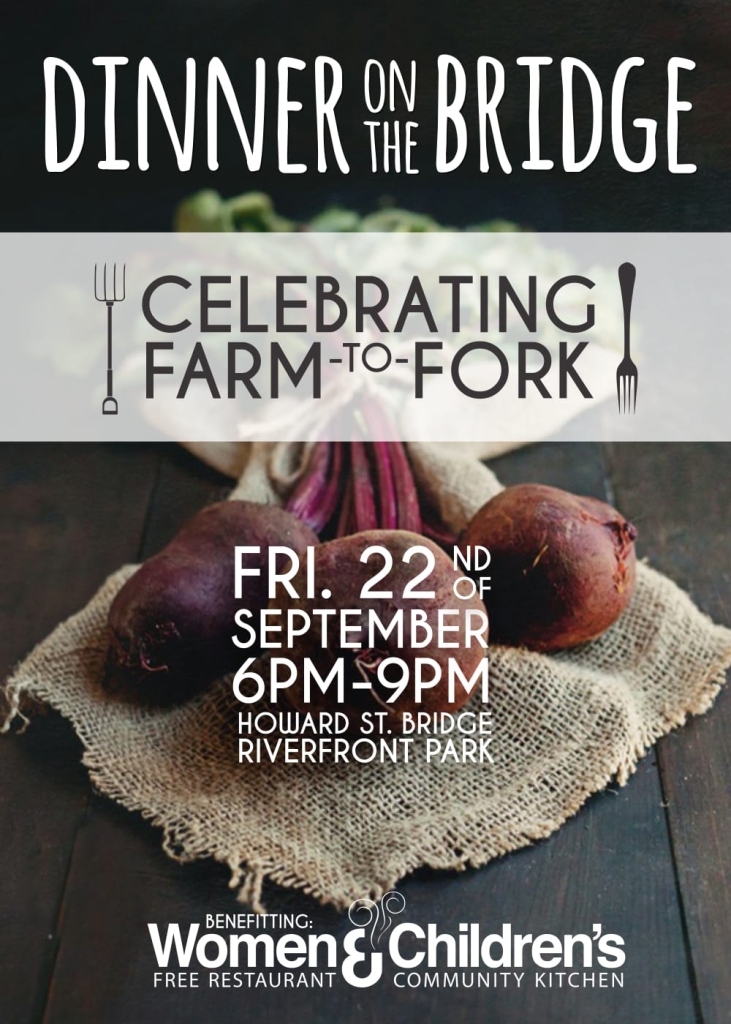 Women & Children's Free Restaurant & Community Kitchen hosted its inaugural Dinner on the Bridge on Friday, September 22, 2017. The event was the first of its kind in Spokane and was sponsored by Pawn 1, Inc., Banner Bank, the Kalispel Tribe and Northern Quest Resort & Casino, and other generous sponsors. The event was held on the Howard Street Bridge in Riverfront Park thanks to the generosity of the City of Spokane's Parks & Recreation Department.
Guests of the event experienced a celebration of regional farmers, culinary creativity and artisan producers with an alfresco dinner on the Howard Street Bridge located in beautiful Riverfront Park. Visit our Facebook page to see a collection of photos from the event.
All proceeds will support WCFR programs assisting and educating women, children and families living with food insecurity. Currently, we serve three weekly meals in our restaurant; provide meals at 23 partner locations across the community; and offer adult and teen nutrition education classes. Our goal: to fill nutritional gaps and create a healthier community.
Inspiring our program participants with gracious service; providing meal options for people with few choices; and serving delicious meals created from fresh ingredients are hallmarks of WCFR programs and services.
To become a sponsor of our 2018 Dinner on the Bridge, please contact Stefanie Bruno at development@wcfrspokane.org.